The Lunya x Isabel Yellin Collection

Look (and feel) like a sleepy li'l masterpiece in our limited-edition collab featuring original artwork by artist, Isabel Yellin. Whether slipping on your restwear to start the day, or to unwind, each piece brings you closer toward uncovering the immense beauty of being in repose.
Shop the Collection
Revere your rest with the Isabel Yellin capsule collection. Made in our iconic Washable Silk fabric, each piece features a unique print drawn from Yellin's original artwork titled, Interdream.
"THE SIMPLICITY OF A HANDDRAWN LINE CREATES MOVEMENT IN THE FABRIC, BUT ALSO ALLOWS FOR PATTERNS TO EMERGE, LIKE WAKING UP AFTER A DEEP SLEEP AND PUTTING THE PUZZLE PIECES OF YOUR DREAMS TOGETHER"
- Isabel Yellin, Artist
Good In Bed

Interdream weaves a narrative of structure and softness – Washable Silk, the mirroring canvas.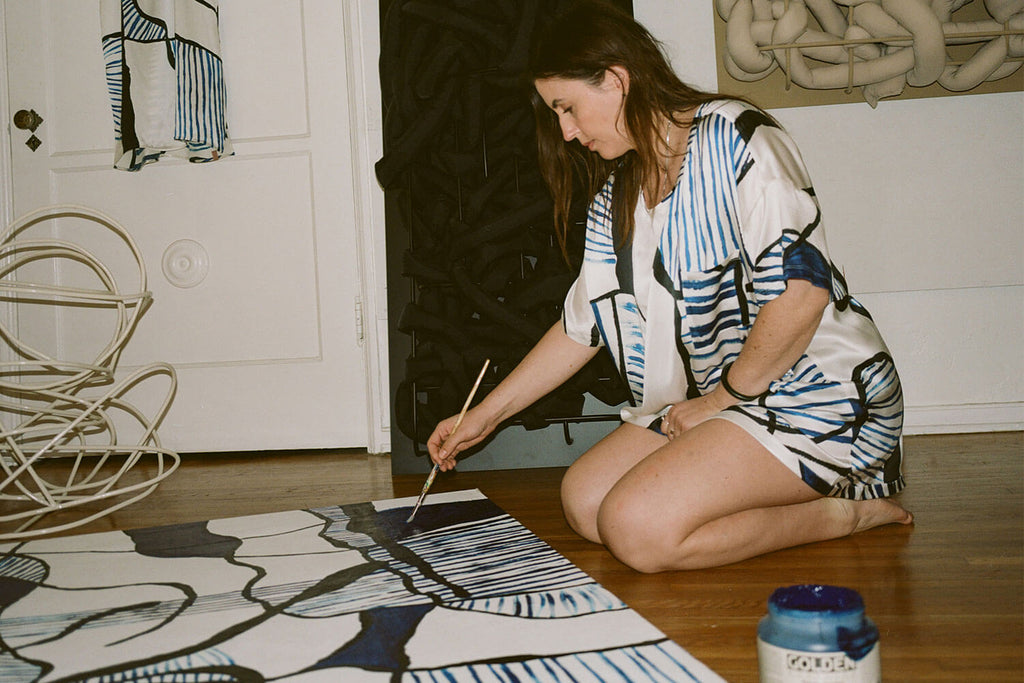 "My soft sculptures use fabric to create volume, form, to reinforce the suggestion of the body in an object. So, to then create a pattern that is worn on the body is a dynamic flip of my usual process. I hope people feel enveloped in a web, in a cozy soft pattern that adds a new angle to your day."
Isabel Yellin, Artist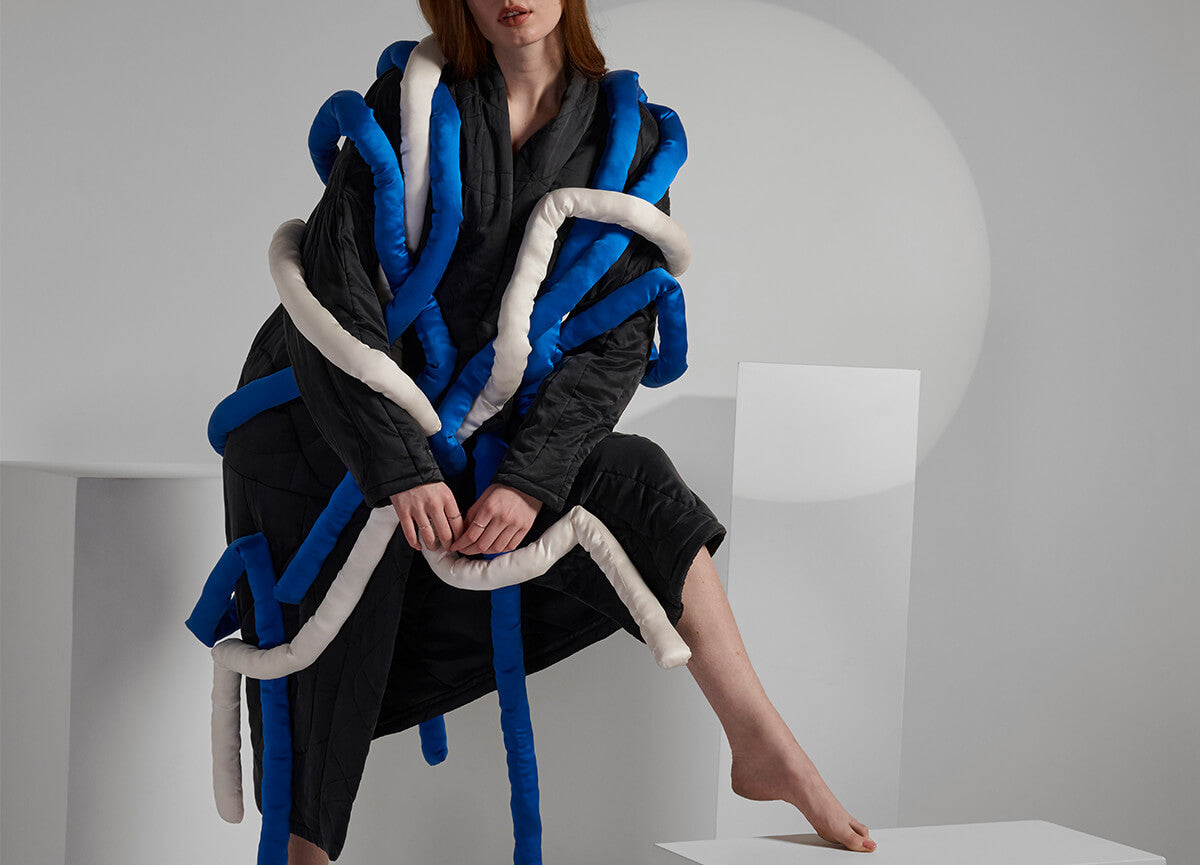 Rest Is Our Canvas, Silk Is Our Paint
Discover rest as your muse with a one-of-a-kind Washable Silk robe inspired by Yellin's use of form and visual movement.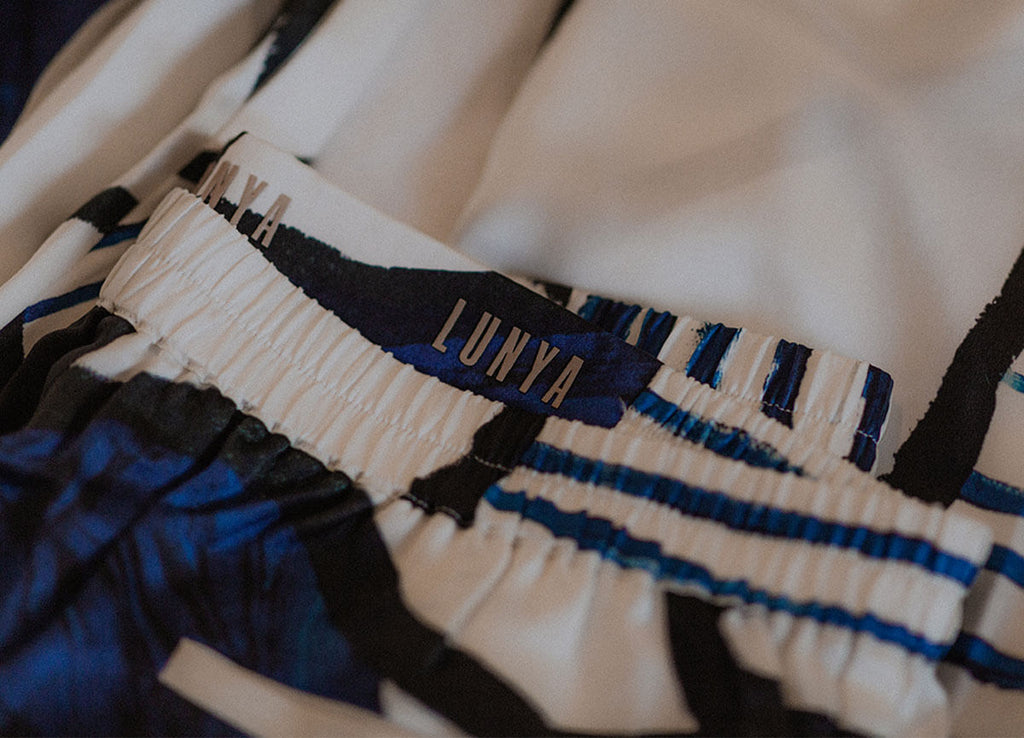 The Art of Rest
Our restwear's intricate design detailing merges with Yellin's Interdream to create wearable works of art, where no two pieces are the same.
R&R WITH ISABEL YELLIN
"Transferring my artwork to a print felt like a natural progression – one that pushed the repetitive meditative action of drawing and painting into a new light."
Why Lunya?
Free Ground Shipping on U.S. Orders $200+
We take the hassle out of shopping with free UPS Ground shipping on U.S. orders of $200 or more.
Free Returns on U.S. Orders
Not happy with your order? Send it back and get a full refund, no questions asked.
Optional Gift Packaging
Buying for that special someone? We'll wrap your order in a special gift box for an additional $10.
Join the waitlist
Enter your email to get notified when this product becomes available again.
Thanks! We will notify you when this product becomes available!
Your bag is empty!
Let us take care of that for you. 
Check out some of our best sellers.