Sustainability at Lunya
Quality downtime spent in exceptionally-made pieces (that are also crafted more sustainably) is what drives us. That, and sleep.
We're continuously pushing ourselves to review, research, and reevaluate different ways to leverage sustainability across our practices. Each of our pieces is the product of years of designing, sourcing, and producing with only the highest-quality materials and like-minded production partners. We've taken action to use organic and natural fibers, while adopting environmentally-conscious processes that are not only better for you, but also kinder to our planet.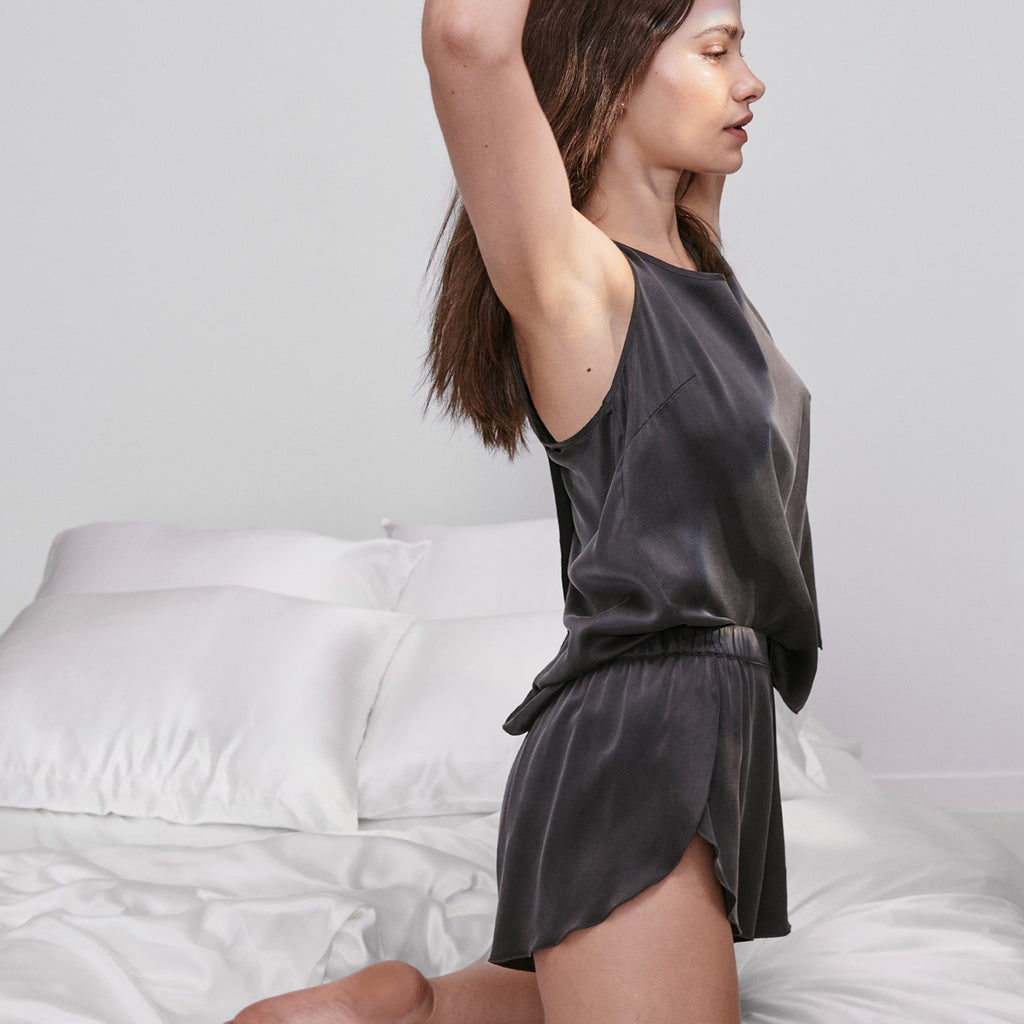 Responsibility
Our journey to bed, and becoming a more responsible brand.
To us, being sustainable means taking responsible and ethical action to better care for the planet and its people. And we are committed to sharing the steps being taken towards lessening our environmental impact and what's best for our employees, workers, you, and the world around us.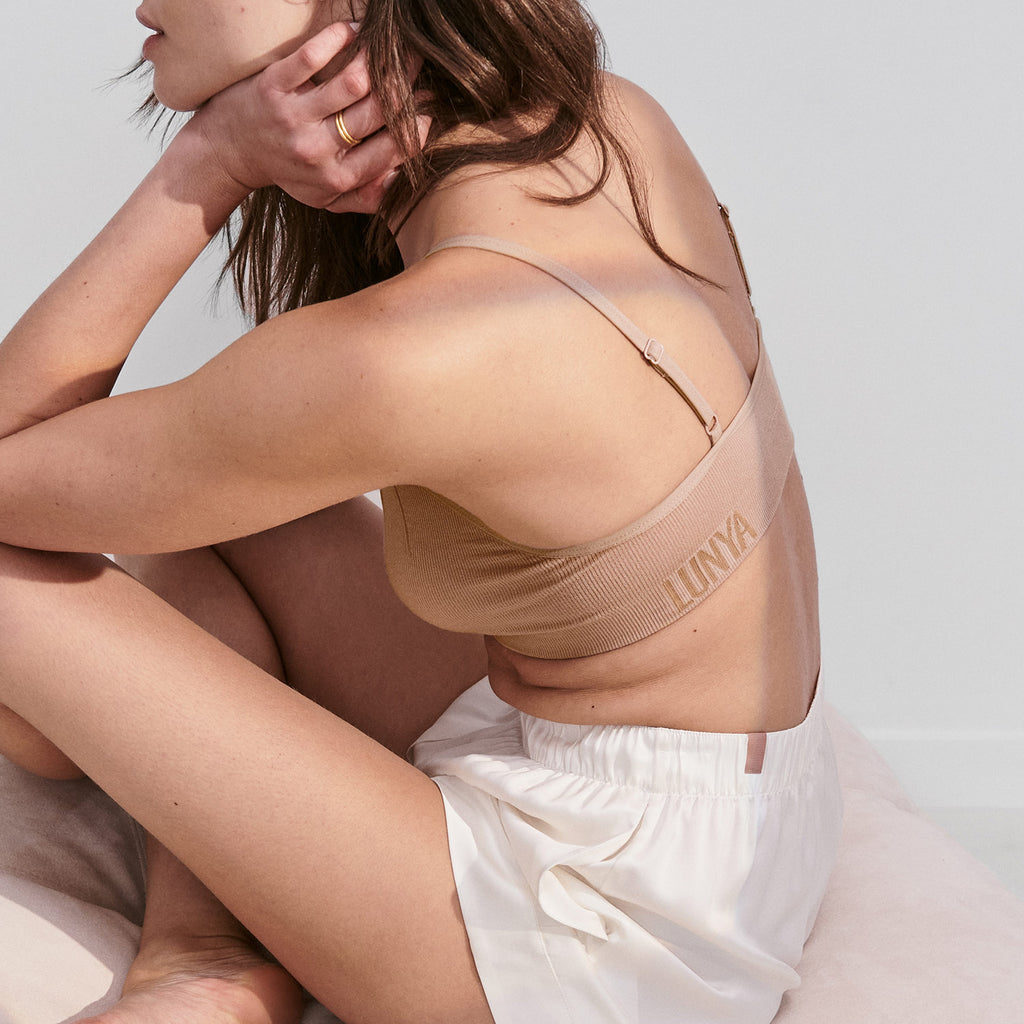 Collective Impact
What we wear impacts our quality of sleep, and the planet.
The apparel industry alone creates 1.2 billion tons of greenhouse gas emissions annually. Another major contributor to emissions is overproduction with nearly 25.5 billion pounds of reusable textiles thrown away each year (70 pounds per person).
We prioritize using responsible, organic and natural fibers that not only feel great on your skin, but are better for the environment. Natural fibers release 2-3x fewer emissions.
In addition to our careful fabric selection, we partner with responsible mills and vendors to avoid the use of toxic chemicals throughout our production process. We also aim to minimize production quantities with demand-oriented ordering to eliminate unnecessary waste and unnecessary production.


Our Commitment (to You)
To help you feel confident in your Lunya, we've outlined our progress and roadmap to how far we've come in our sustainability journey. See what we have in the works for you (and Mother Earth).
Our sustainability goals
Our sustainability goals are as ambitious as waking up before the alarm.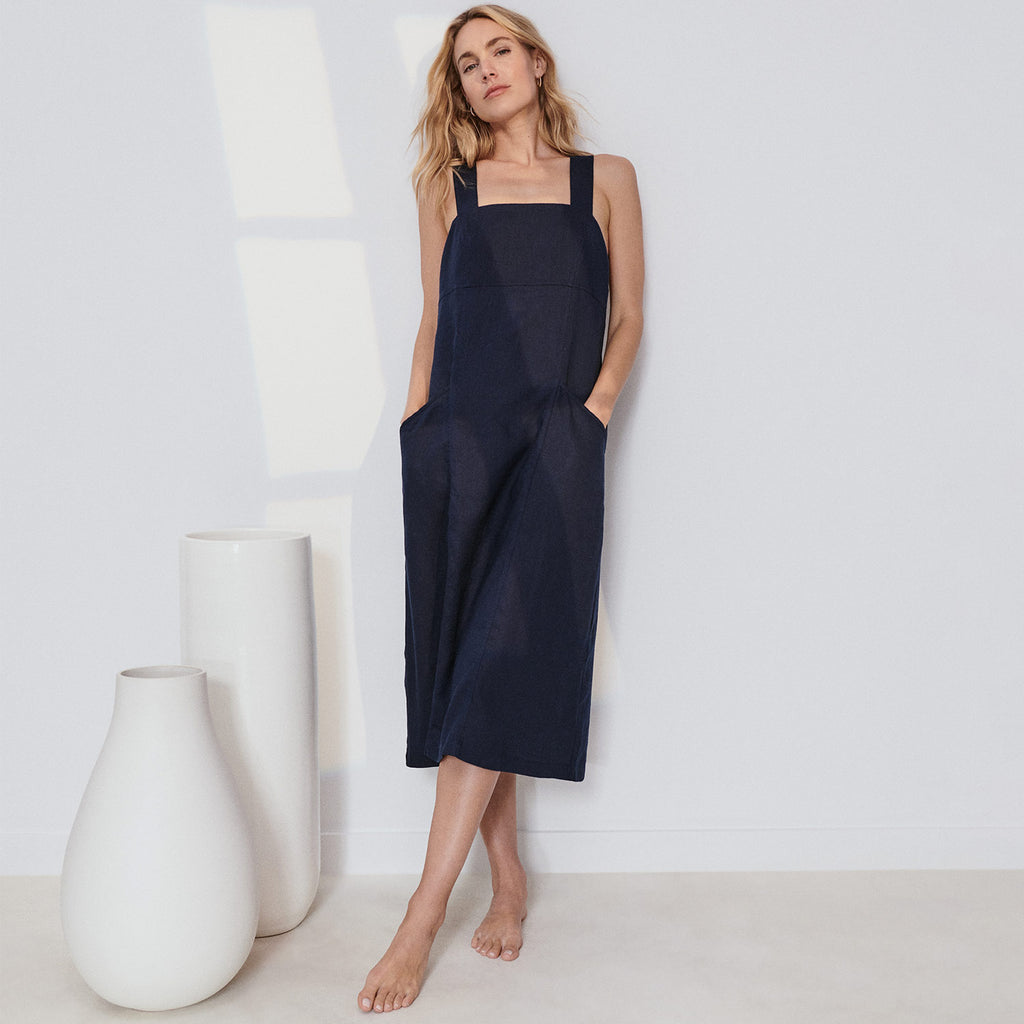 Conscious Sourcing
Better materials with your best ZZZ's in mind.
Ever wonder why you sleep so soundly in Lunya? It's probably thanks to our environmentally-friendly fabrics. We thoroughly research and vet our raw materials to make sure they meet our high quality standards.
We use mostly natural materials, which break down more easily and are less of a pollutant than the synthetic fibers that end up in our oceans and water supplies.
We also use Forest Stewardship Council® certified paper for each catalog you receive in the mail.
OUR GOAL
100% Environmentally preferred fibers by 2023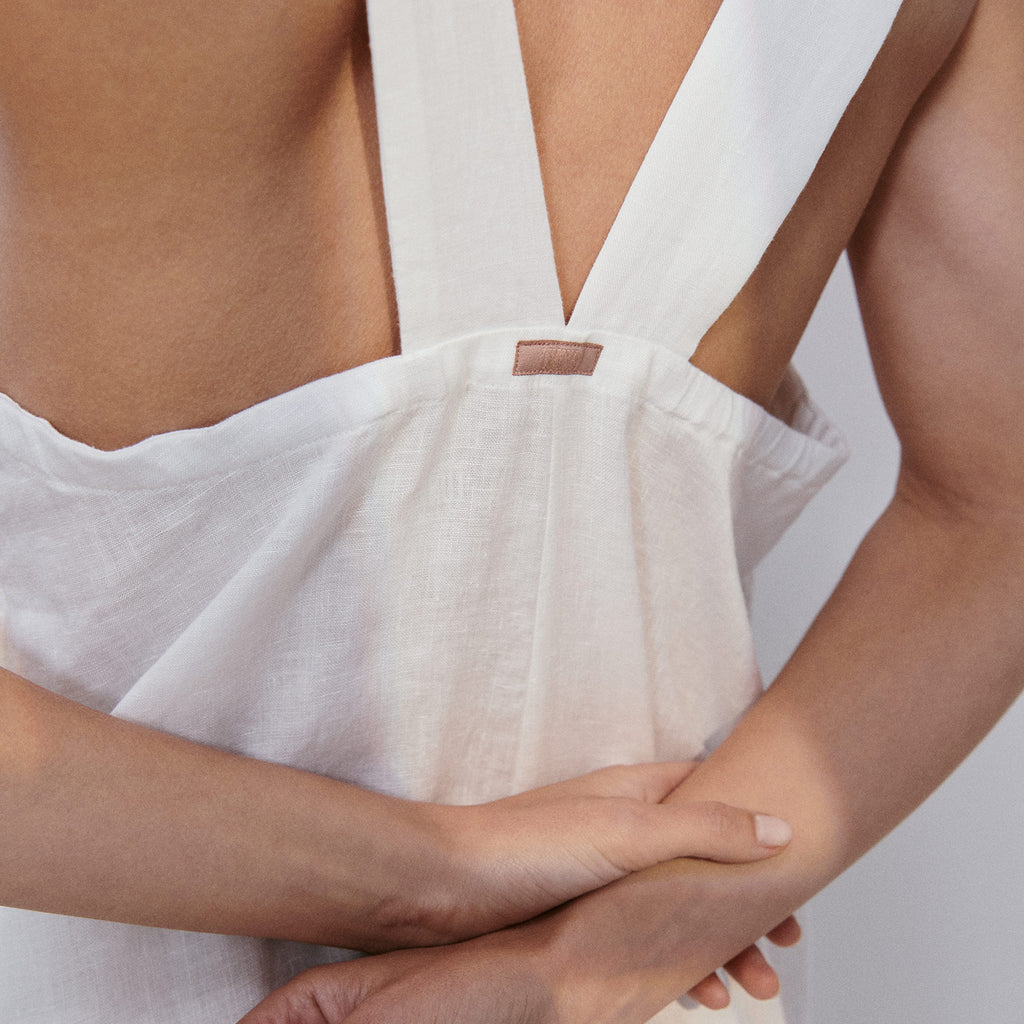 Clean Production
Clean chemistry and less water (just like your skincare routine).
We source and manufacture our apparel all over the world, to find the highest quality fabrics and factories that produce garments to the highest standard. We choose countries that are best-in-class at producing the desired raw material over less expensive labor.
We seek production partners who adhere to strict environmental regulations, in addition to using renewable energy, repurposing byproducts, recycling, and using less water. The more we grow – and as our manufacturing quantities increase – this will continue to be a top priority.
OUR GOAL
100% sourcing from OEKO-TEX and bluesign-certified facilities across all fabrics by 2025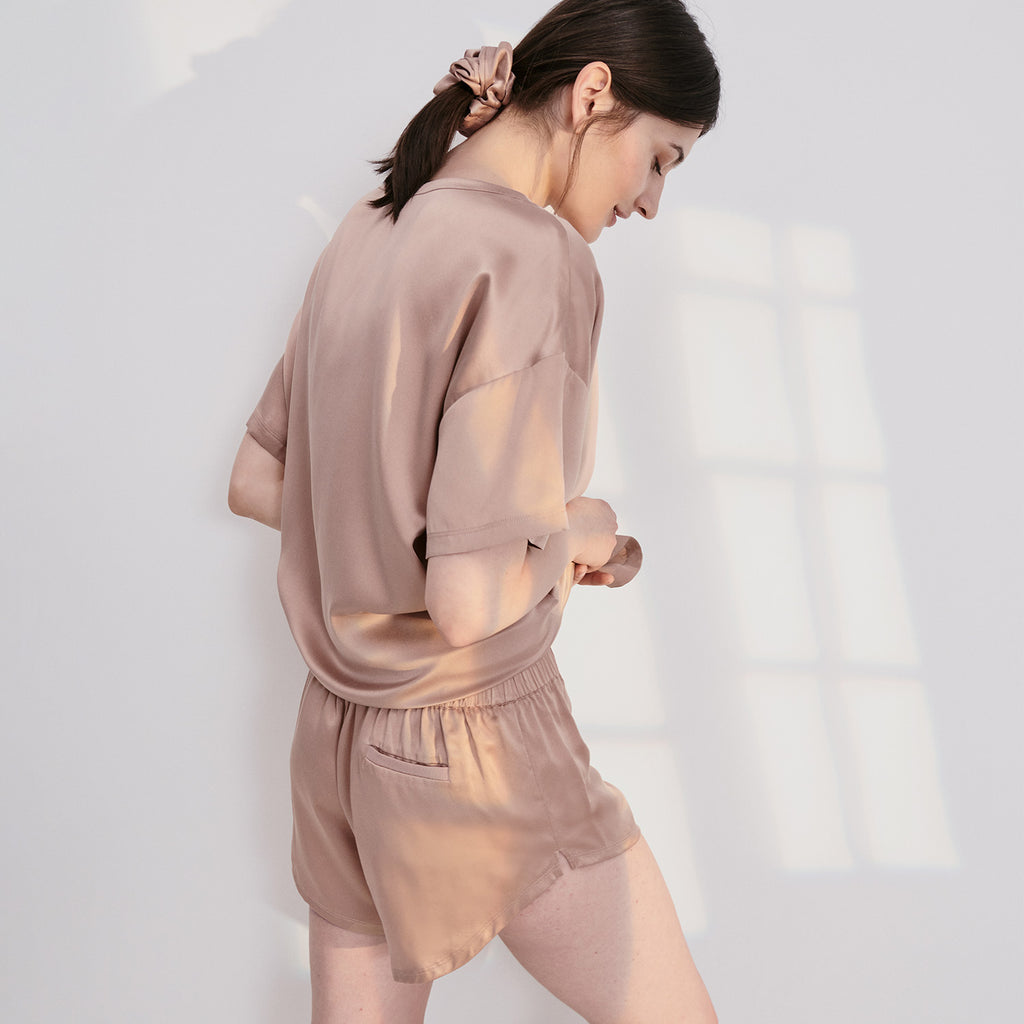 Care for People
We want everyone to rest up, and be safe.
We uphold safe and fair working conditions, making it a priority to partner with world-class manufacturers who are equally committed to fair and equitable practices.
We also care deeply about diversity, equity and inclusion in our workplace, implementing unconscious bias workshops to better educate and remove bias. We are committed to building teams that are reflective of a range of backgrounds, perspectives, and experiences at every level.
OUR GOAL
50% production partners Fair Trade Certified by 2023 and 100% by 2026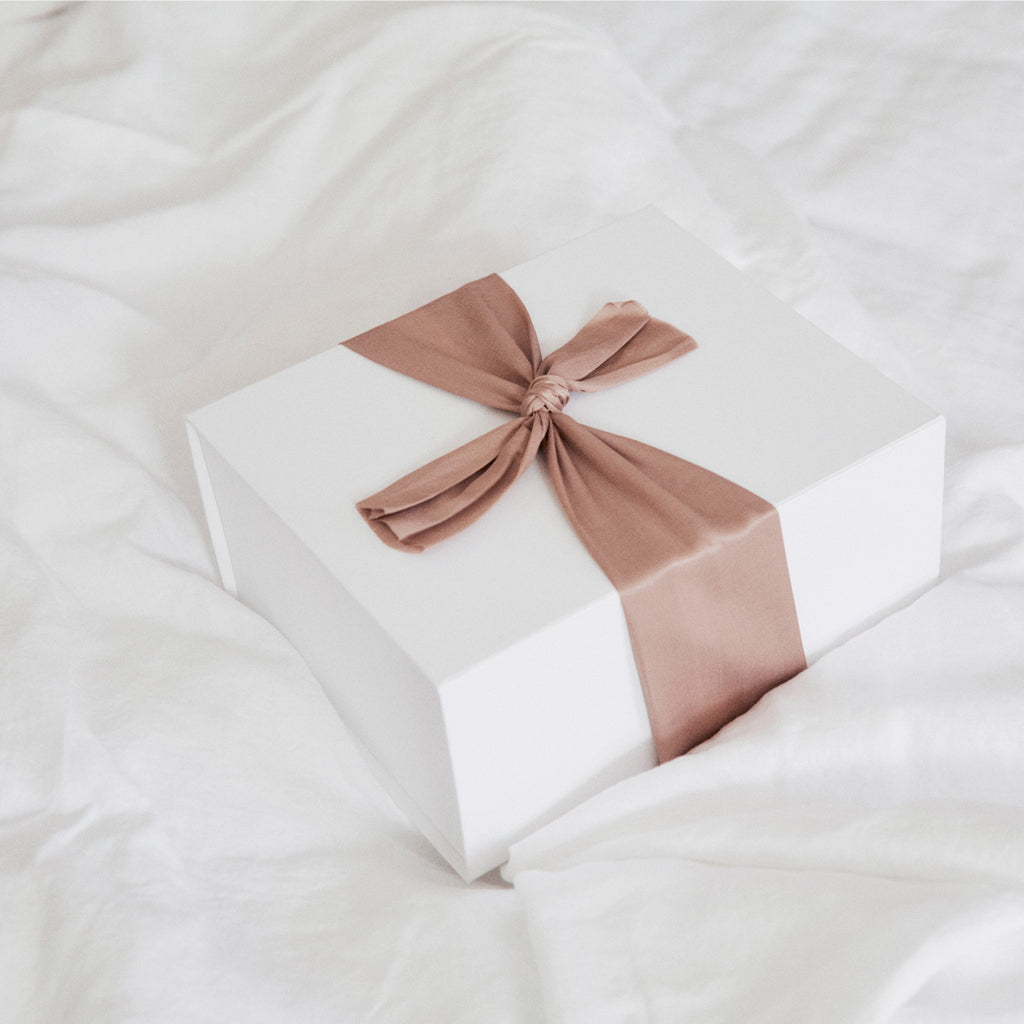 Commitment to the Planet
Less carbon footprint, more naps.
We're meticulous about our fabric and supplier choices and highly consider factors like environmental regulations, renewable energy, repurposed by products, methods to use less or recycled water, and GHG emissions.
We're even doing our part when it comes to our headquarters and distribution center practices, packaging, and shipping materials – reducing the volume of materials in our orders, while introducing the use of 100% recycled content, FSC-Certified Paper, recyclable and reusable materials. 
We are also transitioning our packaging to new, more environmentally-conscious options (while you might still receive some pre-recycled materials in circulation, know that we aim to achieve 100% recycled or reusable packaging by 2022).
OUR GOAL
100% recycled or reusable packaging by 2022 and no new plastics across our supply chain by 2024


Our Fabrics
You have high standards. So do we.
Some of our material certifications:
BLUESIGN® System
The bluesign® SYSTEM analyzes the complex journey from raw materials to the final product. At each stage of the manufacturing process, bluesign® ensures the responsible use of materials, chemicals, dye and wash processes, and more to ensure the lowest possible impact on people and the environment. Minimal impact, maximum luxury.
OEKO-TEX® Standard 100
Similar to Bluesign, Oekotex also checks for the presence of hazardous chemicals in the dyed fabric, testing for both regulated and non-regulated harmful substances in accordance with the European REACH standards.
Want to see more of what's between the sheets?
Read more about our fabric collections HERE.