New Calliope Wine

New Washable Silk in Calliope Wine. The only tradeoff to days getting shorter. A velvety soft, rich hue inspired by the muse of epic poetry – to inspire more epic ZZZ's.

Shop New Arrivals

Cue The Cozy

New Cozy Cotton Silk seasonal styles. A soothing, luxe blend of Washable Silk and Organic Cotton for romanticizing the temp drop. It's giving late-to-rise mornings, Central Park, and pain au chocolat in bed.

Shop Cozy Cotton Silk

Everyday Silk

Your wardrobe just got more versatile. Meet new Washable Silk styles in feel-good silhouettes. Ready for tapas or siestas? Never let them know your next move.

Shop Washable Silk
Considered restwear that feels as good in bed as it looks. Innovative fabrics and functional silhouettes designed to make you rest-ready anytime.
Hello, New Silksweats™

Velour sweatsuits walked so Silksweats™ could run. An innovative and luxe blend of ultra-soft cotton and Mulberry Washable Silk, our Silksweats™ are perfectly oversized to give you that effortless influencer in the wild laidback look. A sweatsuit made with silk? Consider us influenced.

Shop The Collection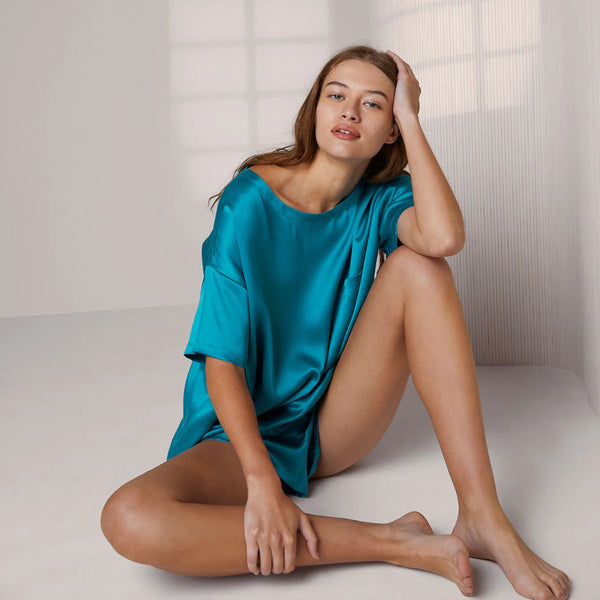 Sleep Sets + Kits
A matchy-matchy set in the most luxe, soothing fabrics. As essential as your melatonin.
Shop the Collection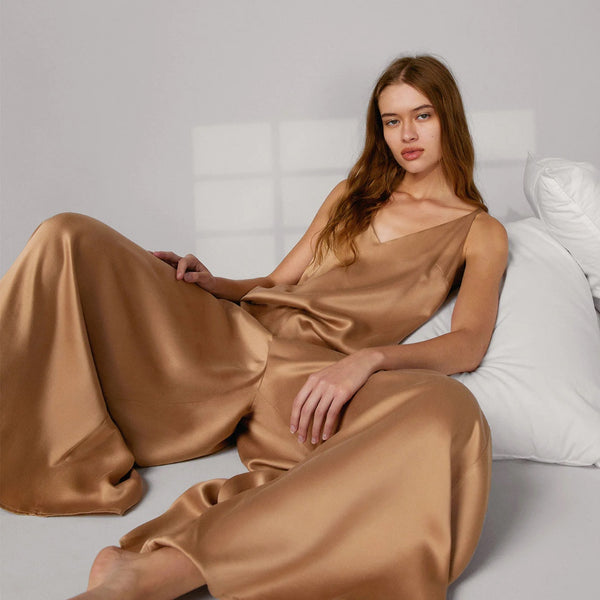 Dresses + Jumpsuits
Luxe, laidback dresses and jumpsuits that'll even impress the cat as you effortlessly sashay from lounge position #1 to lounge position #2.
Shop the Collection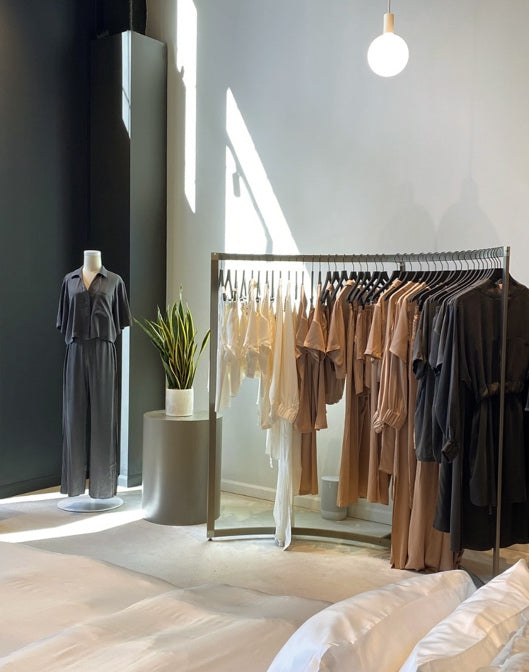 Come Shop with Us
Visit one of our Bedrooms and we'll send you home with the restwear of your dreams. Trust us, you'll want to feel how soothing our fabrics are IRL. Oh yeah, and we even offer complimentary gift wrap (don't worry, you can take all the credit).
Find A Store
We love a good compliment
"Crazy soft, luxe, and look more polished than your average jogger or yoga pant."
Vogue
"Their range of materials, from organic Pima cotton to cotton and silk blends, is unparalleled by any other loungewear brand."
Travel + Leisure
"With washed silks, soft linens, and breezy cottons, Lunya makes cool-girl comfy clothes."
Harper's Bazaar
"Speaking of pajamas, I discovered Lunya earlier this year and can't live without their pajama sets."
Who What Wear